Vivien and I love to search for models and actors when we're starting a new books. Mainly because it's an excuse to look at pretty, pretty people. We thought we would do the same for this post, only with a minor twist--classic Hollywood!
The game was this: each one of us took a handful of our favorite characters and decided to cast them for a movie. But we could only use actors from Classic Hollywood. The books we chose were
Trinity Broken
,
The Master Chronicles
,
Stealing Northe
,
Stealing West
,
Trick of Silver
, and
Fortune's Honor
.
First up is our threesome from
Trinity Broken
. I will admit, I was a little indulgent here. See, my favorite actor is Cary Grant. And there's nothing I like more than thinking about the Cary Grant with Randolph Scott. So I decided that Cary Grant should be Josh Ames, and Randolph Scott should be Cameron.
The lovely Ava Gardner would be perfect to play their lover and best friend, Sara.
Next is our other threesome from
The Master Chronicles
. Jesse, Gideon, and Emma. First up is the magnificent, brooding, moody, beautiful Marlon Brando.


I always imagined Jesse as handsome and pretty at the same time. Somebody who could be very strong, but also vulnerable. He needs to be mercurial and intense, with dark hair and gorgeous eyes. He also needs to be willing to get on his knees for the right man--well, we're talking about Jesse here. He'd get on his knees for anybody.




Finally, Emma. Beautiful and ethereal, yet down to earth. Like Jesse, she needs to be vulnerable yet strong.





Third is our third threesome! Stealing Northe. Kenneth, Amy, and Leon. I selected Henry Fonda for Kenneth because let's face it, Henry Fonda was hot when he was young. Also, though I will forever have the image of Henry Fonda as Frank from Once Upon a Time in the West. Either way, most people have the image of Henry Fonda as the good guy, and Kenneth is a good guy with a bit of the outlaw in him (in more ways than one).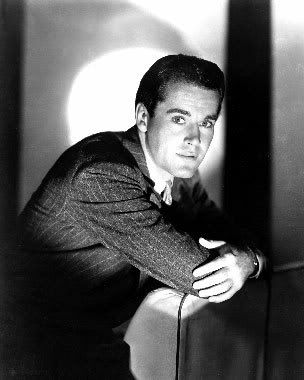 His best friend and lover is Leon. We like Robert Wagner because he's got a sort of playful quality that hints at Leon's clever tongue (in more ways than one!)




The woman that comes between them (excuse the pun) is Amy. We selected Deborah Kerr. Despite the girly-girl photo, it's easy to imagine her with her hair up, her face dirty, and her eyes intent as she goes about getting the job done.






In Stealing West, a bounty hunter named Thomas hunts Leon down and does unspeakable yet wonderful things to Leon's body. Now, I selected somebody that might be out of left field. Especially since Thomas can be a little hardcore, and well...a little hardcore. And the man I selected is best known as the Lone Ranger, aka Clayton MOore. I chose him because of his eyes. I mean, look at this man. Does he look like somebody you'd want to mess with?






Fourth is Trick of Silver. I'll admit to something...one of my all time favorite movies is Some Like it Hot, and I think Tony Curtis looks fabulous in a dress. He was the obvious choice for Darren, our special Argenti agent who is sent to a Halloween party in skirt and heels in order to kill a very dangerous and sexy werewolf.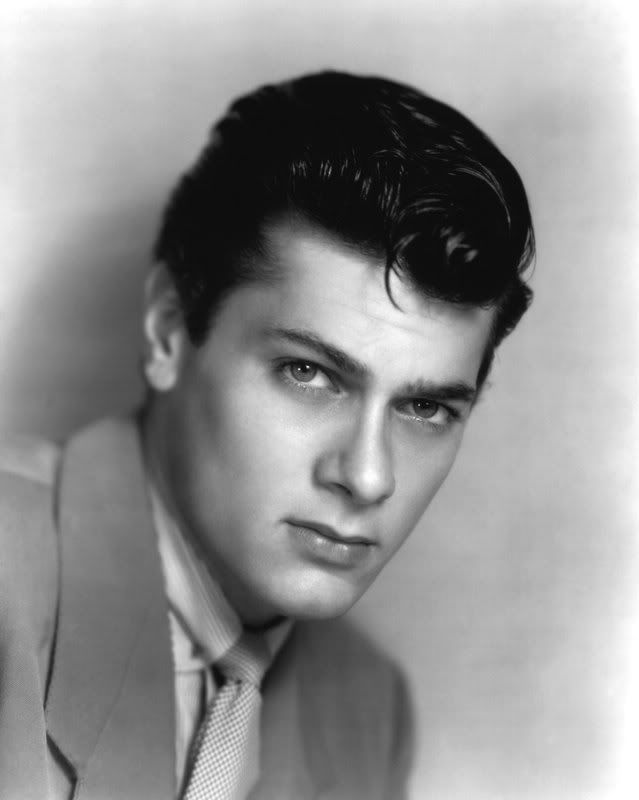 Aden is the very dangerous werewolf--who happens to own a used bookstore. We needed somebody who could look sexy with a book. He also needed to sound a little bit like sin. Tell me we weren't successful with Mr. Gregory Peck.






Finally, we have Fortune's Honor. Clay is an old-fashioned cowboy. He has honor, he (metaphorically) wears a White Hat, he's handsome, and he's unbelievably sexy. My brain immediately went to Gary Cooper.




He needs a woman who has class. A woman who has heart. A woman who is as strong as he is. Obviously, that woman is Grace Kelly.






This was actually a lot of fun. We'd like you guys to go to our website and pick a book or two for "central casting". Everybody who comments will be placed in a drawing for a book of your choice (print or ebook).