so this is my first time to command the driving seat at the DIK blog. cool.
I'm writing this entry "under the influence". uh huh. The influence of a bottle of riesling. thank you 29th birthday. woot. um, so if this runs a little sillier than my normal modus operandi, you know why.
It's kind of funny but in fact, I have spent a large portion of my life on an island. Granted, the island of
Sulawesi
is a pretty big one, but an island nonetheless. I lived in a village in the jungle with no electricity and a house made out of bamboo and wood. We had solar panels and car batteries to run our tiny little lights. And no TV. Which has a lot to do with my love of reading. Books, you see, don't require electricity. They are very transportable. Can be read in the jungle. Or the beach. Or wherever.
Speaking of beaches and islands....it appears that this is the moment in which I can start bragging on my harem of men and taunting the other inmates (erm, island mates) with my choices. Ready?
Here goes.
1.
Rhage
(Black Dagger Brotherhood series, JR Ward) Rhage's story was my first BDB book and it's still my favorite. I can't explain it. There is just something so very sexy and attractive about a gorgeous guy falling head over heels crazy in love for an ordinary plain gal. And besides, he has a dragon to unleash (heh) any time the island gets out of hand. So look out!
2.
Asa McIntyre
(Promises Linger by Sarah McCarty). If you haven't read Sarah McCarty yet, you are missing out! Asa is a perfect example of her Western heros. He's strong and alpha yet tender and almost nurturing in respect to how he treats his woman. And he's way creative in bed. Or on a horse. Or.... you get the picture. I figured that his creativity would come in handy on the island.
3.
Dain
(Lord of Scoundrels, Loretta Chase). Sometimes you want to slap him, then you want to cuddle him to your heart. Dain is something of a kid who never totally grew up. I still haven't been able to find a good model that really says DAIN to me, but Clive Owen is always nice to look at, so here ya go.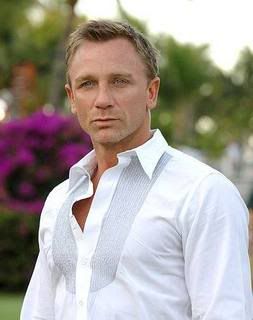 4.
Ian Witherspoon
(At Love's Command, Samantha Kane). The only way this guy was willing to make the trek to the island was under assurance that Derek would also be there. Ian by himself is one hot, domineering individual but put the two of them together and BAM....dynamite! Playdates chez lisabea are going to be
teh awesome
. *ahem* Oh and again, not so sure about the model but you can't really go wrong with Daniel Craig, right? This is a man whose face says "obey me". mmm. Yes, SIR!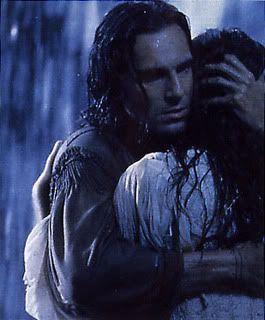 5.
Nathaniel Bonner
(Into the Wilderness, Sara Donati). If you're going to be stuck in a wilderness situation, there is no hero better to have by your side than Nathaniel. Son of Hawkeye (he of
Last of the Mohicans
fame), the man knows how to hunt, fish, track, trap, make cabins, make rope, make love...all of the skilz you'd want on an island. And he's hot like his dad too. heh.
6.
Keir of the Cat
(Warprize, Elizabeth Vaughan). Who doesn't want a Warlord? Keir is a delicious mix of alpha and beta qualities. He'll fight to protect what's his but he's not aggressive unless provoked. And he looks so pretty when scruffy.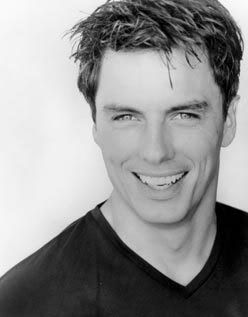 7. Captain Jack Harkness (Torchwood, Russell T. Davies/BBC) And finally, someone from the future. Who better than an omni-sexual space adventurer to round out the party? Captain Jack knows how to show a girl (or a boy or an alien) a good time. If we need to be rescued, he can put us in touch with Dr. Who and we can get a ride in his time machine back to safety.
So there you have it. My menz. They r pretty. And it looks like I get to play around this blog for the next couple of days, so I'll see you all back here tomorrow for more goofiness. But for now, it wouldn't be in sula form if I didn't leave you with a lolcat....